We really do understand executives and know how to connect with them
We have transferred our deep understanding of senior executives and our knowledge of bringing service providers together in a trusted forum through the CorporateLeaders network and applied this to our approach and services. Our independent perspective, knowledge and methodology is geared towards showcasing your expertise as a solid partner.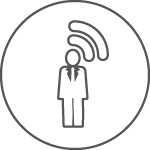 From writing a summary to CorporateLeaders Communications
We are the result of our commitment to service and the need to support our clients in anyway we can.
It all started when one of our network event sponsors asked us to write an executive summary and provide an independent perspective that could be used to engage with prospects. Since then, we have evolved to providing all the services our clients need to develop awareness and leads through content marketing. From copy, design, translations and digital campaigns to inflatable clouds.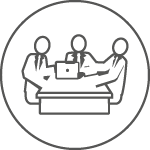 Why work with us and not someone else?
We all know the benefits of why to outsource or to work with a partner – but that would not make us different from someone else if we just listed them for you. We know content marketing, understand businesses and the different personas involved in the buying process – how?
We learnt this through our CorporateLeaders community, a network of over 8,000 senior executives (CEOs, CFOs, CHROs, CIOs, and CMOs) that has been providing peer networking, insights and events that inspires business and leadership since 2008. The only way we could get an executive to give up their valuable time to attend an event is by focusing on the content and building trust.
Our offering has been developed to support business services company's engage with executives based on content. We focus on the substance of the materials first and then build the creativity and ideas around it. There is no point in having a campaign that looks good with content that is light on ideas as you will not engage and build trust with the decision makers or buyers.

We are a team passionate about business transformation, content, and B2B sales and marketing
Our journalists and copy writers have all worked for leading national and international newspapers, business publications and have won many awards for their skills.
Our designers and programmers have worked for leading creative agencies' and provide endless inspirational ideas and creative solutions to transform copy into an impactful content marketing asset.
Our project managers have all worked in an agency environment and are customer focused. They will advise you and guide you in every step of the process and provide additional insights and inputs. Ready to transform your content marketing? We would love to hear from you, please send a message or call:
E: a.rampat@corporate-leaders.com
T: +32 472 43 47 31