Do big companies have an advantage over small ones for brand awareness because they have bigger marketing budgets?
While enjoying a nice summer evening in Brussels with a few friends, an interesting conversation about brand awareness and company size developed: "Do big companies have an advantage over small ones because they have bigger marketing budgets?"
My friends, all of whom work for large technology providers in marketing and sales roles, said that smaller companies have a harder time developing brand awareness through content marketing than big ones.
I disagreed with them. My conclusion was drawn from the content and events CorporateLeaders Communications create for large global companies and from working for SMEs all my career.
After a fun and good humoured discussion, I left the evening wanting to know if there was any right or wrong answer.
Where's the proof?
A Content Marketing Institute survey found that large companies are often more challenged when it comes to content marketing. This makes sense because the content marketing process is much more complex for large businesses with multiple divisions and product lines. Other interesting findings from the survey were that:
28% of enterprise marketers consider themselves to be effective, compared with 40% of small-business marketers
15% say they successfully track ROI, compared with 25% of small-business marketers
Enterprise marketers are more challenged with nearly every aspect of content marketing when compared with B2B marketers overall
So, it looks like it's not easier when you are big, but it doesn't stop there. The problems faced in developing brand awareness, no matter what your company size is the same. Unfortunately, what we often see at CorporateLeaders Communications, and what is also supported by the B2B International Marketers Report, is that a combination of the following is standing in the way of building solid brand awareness:
Bad plans
Marketing plans are either not good enough or they don't have a documented strategy in place. Reality caught up and/or the developed strategy was just built on wrong or changing assumptions. Marketing departments try to cope by developing new plans based on better and newer insights, but because most plans are yearly, semi-annual at the best, it's difficult to make changes quickly.
Lack of resources
When confronted with lack of resources some marketing departments will outsource, but more commonly they will focus on quick wins and low hanging fruit – an approach that is not sustainable for future growth and won't provide the desired outcomes either. 54% of respondents to the B2B Marketing Research conducted by ChiefMarketer even site budget as their biggest hurdle to getting c-suite approval for marketing expenditures.
Inconsistency
The third brand awareness issue large companies often run into is inconsistent messages and quality of materials. To deal with this, marketing might create a dedicated internal team, with all the costs and inflexibilities this brings – not to mention the risk of losing the outside-in perspective. According to the B2B Technology Marketing Community study, having enough time and bandwidth to create fresh content continues to be the number one challenge for content marketers (46%). Without enough time to create quality materials and assets, many organisations struggle to keep up with competitors who have an outsourced team dedicated to creating consistently high quality materials.
Speed of Change
The fourth issue marketing often runs into is the speed of change – new technologies, new channels, new markets, new tools and new values are just a few examples of things that are constantly changing. The world is changing fast. It's hard to keep up with all these developments and make the right choices and unfortunately, we see a lot of companies struggling with it.
Focus on increasing revenue and market share
To increase brand awareness in the market people need to know you exist, who you are, what you stand for, and what you can offer. Your external and internal communications need to be of the highest quality and in line with each other. The fact that you may have bad plans, lack resources and quality/consistency in your current materials, or be challenged with the speed of change, will keep you from reaching your goals of increasing revenue and market share.
Where can you go from here?
Enterprise marketers continue to embrace content marketing for brand awareness and strive to overcome its challenges. Here are a few suggestions on how to get the most from your investment in branding through content marketing:
Adjust plans and get a second opinion that you then can use to sell the desired change internally quicker
Hire or train people to become specialists or fill the gaps by working with specialist B2B content marketing agencies to extend your resources
Try to change management priorities on resources and budgets
Build the right processes
Identify what metrics are important and measure the results and impact per channel
Improve quality and consistency of messages and materials through training or working with dedicated experts
What challenges do you face as an enterprise or SME marketer? What advantages do you have if you work for a large or small company? Let us know your thoughts by emailing me at a.rampat@corporate-leaders.com.
About André Rampat and CorporateLeaders Communications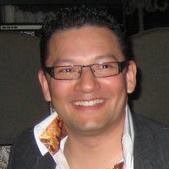 Andre Rampat is Co-Founder of CorporateLeaders Communications, a B2B content and marketing services company that develops content strategies and campaigns for different personas in the organisation and buying process.
CorporateLeaders Communications is a one-stop-shop with an extensive list of services for all your content campaigns and lead management needs providing a one-to-many approach to simplify your campaigns and workflows.
It's the combination of being able to deliver a wide range of high-quality services in any format or type and the access to our extended network of 8,000 plus senior executives that makes us unique. CorporateLeaders Communications understands what companies and their leaders are looking for, the challenges they face and their priorities. This means you have access to the right contacts with the right content at the right time to achieve your goals. For information visit www.corporateleaderscommunications.com or call +32 472 4347 31.