Content with impact
Content can be the most positive and measurable impact on your business. This is why we want to help you develop effective and engaging content that positions your brand for success. Through our services, we will help you plan, create, implement, promote and distribute your content.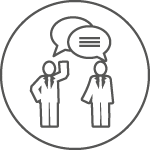 Inbound Marketing
We develop effective inbound marketing campaigns
Our comprehensive inbound marketing solution, The CorporateLeaders Inbound Marketing Center delivers a service that takes care of every buyer touchpoint, from first-time visitor to qualified lead through to a loyal customer. We combine our unique understanding of companies, their leaders and the ability to create impactful content with the power of HubSpot. This allows programmes to focus on personas and deliver personalised messages on an industrial scale while achieving your lead and revenue targets.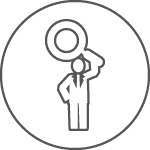 Lead Generation and Sales Enablement
We help you develop and nurture leads
We create authentic, relevant and engaging content for your audiences but we don't just stop there. We maximise the content by helping you get your message across all significant channels and leveraging them for multiple purposes – lead generation, SEO, traffic, sales, nurturing, and retention – so you will get the maximum value for your investment. CorporateLeaders enables your sales teams to sell the true value of your products and services with the content and processes they need.
How do we do it?
Think of CorporateLeaders as your virtual extended content marketing team. We are here to supplement your marketing efforts through collaboration with your sales force and marketing teams.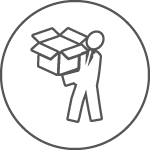 Product Marketing
We create tailored product marketing
According to recent reports, 84% of B2B marketers invest in product marketing, and senior B2B marketers cite 'understanding buyer needs' as the most effective strategy. CorporateLeaders is here to help you do exactly that. Through a pathway that fits with your client's tone, we create product brochures tailored to your prospects' business needs, pain points, and necessary practices, to present new solutions and services on which your business can leverage. The brochures we make for you are interactive, which can also be useful tools for your marketing teams to better communicate with your clients.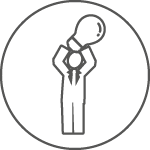 Brand Awareness
We help build brands
Brand awareness is a common goal for a content marketing strategy. That is because content can showcase your company's expertise. Creating and distributing content consistently can attract and increase your prospects' engagement. But there is more to creating high quality, purposeful content. Introducing your expertise to the right people, at the right time, in the right place, is also key.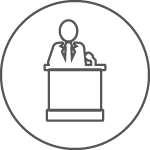 Event Management
We make connections for you
Events are important content marketing and lead generation opportunities. We offer these to create value, foster business relationships and drive sales with hard to reach but highly sought after executives in the most exclusive and intimate settings. CorporateLeaders, with its community of 8,000+ senior executives, can help you reach decision makers, develop relationships and instill trust to generate leads, deliver thought leadership and build awareness to your brand. We are here to help you:
Organise and manage in-person events (executive briefings, round-table meetings and conferences) to bring together your clients and potential clients or partners
Build and implement marketing campaigns to promote your events
Develop attractive programs with influential and sought after speakers
Attract targeted senior executives to participate and connect with your brand
Facilitate networking and introductions to help build your business relationships
Post-event communications, sharing our connections with you.
By continually building and maintaining our independent network of executives we provide a trusted platform to network, exchange ideas, share lessons learned and drive business forward in an ever-changing environment. We are trusted and regarded as authentic experts and a credible source. Ready to transform your content marketing? We would love to hear from you, please send a message or call:
E: a.rampat@corporate-leaders.com
T: +32 472 43 47 31